Share the post "#InMyWalks: Trip in Ghana (Part I): My First Times"
A few days ago I found myself in Ghana. A country that I have a great memory despite the fact that I could not really visit it since I was there for a short professional stay. But, the contact with the Ghanaian, the lifestyle, the stay in Accra will have marked me very positively. I came back a little shocked by realizing the rather big gap that could exist between Ghana and Cameroon, at least between Accra and Douala or Yaoundé. This article is the first part of my little trip to Accra, which I would like to share with you…
To begin…
It was my first time to go to Ghana, my (first) time out of the country and also my first time to fly. If so, I was in full mode "first experiences" for this trip. And I must tell you that the trip itself was not easy. I have not traveled alone, I will designate the person with whom I traveled with Valery.
Direction … Douala International Airport.
Our flight from Douala was scheduled for 10:30 am with the ASky airline. We were strongly advised to be no later than 8:30 am to check in. The recommendations did not fall into deaf ears, at 8:30 am after weighing and "packing" our luggage, we were already in the queue of passengers registering for the ASky flight.
Already what you need to know is that the Ghanaian visa for a Cameroonian can be taken without problem on arrival. In other words, if you are a Cameroonian passport holder (CEMAC), you can travel smoothly to Ghana and take the visa once there, and quiet. But be prepared to have Immigration officers eventually bother you about the letter of immigration that must be presented (it is valid but optional). And, be sure to take your vaccines at least 10 days before your trip. Vaccines are taken at the International Vaccination Center in Bonanjo, for those in Douala. So, once the Immigration Officer lets you pass, you can quietly pursue your registration. You will then pass by the Border Police before arriving at the boarding lounge for the flight in question.

Flights from Douala to Lome (Togo) – Accra
For my first flight, I confess that I was so excited to fly for the first time that I do not know if I was afraid or if I was really in the clouds when Of the trip, lol! But the flight was not very quiet, we had to go through areas of turbulence that have sometimes slightly worried me but seeing everyone serene, I ended up doing it and let me go. We were treated to a sandwich and drinks in the 1:20 flight that carried us.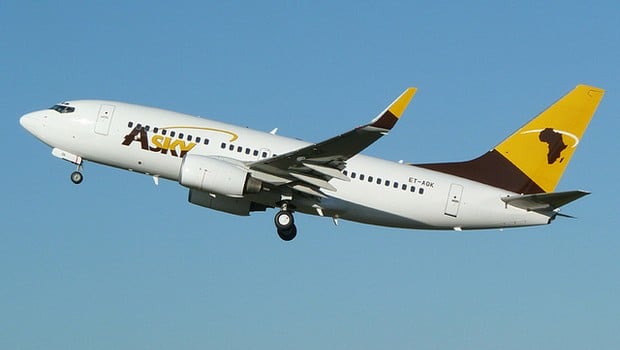 International Airport Togo
There was a 50-minute stopover at Lomé-Tokoin International Airport, also known as Gnassingbe-Eyadema International Airport. But our flight from Douala having fallen behind, it is really running that we had to cross the Lomé-Tokoin International Airport, with our names echoing in the loudspeakers as last expected passengers for the flight Lome- Accra. A flight of 20 min, which was somewhat turbulent too but as it was a short distance, it quickly passed.
Arrival in Accra in Ghana …
We arrived in Accra around 1 pm (Ghana time and therefore 2 pm in Douala). When we arrived, the officers responsible for issuing visas quickly welcomed us. Those who had the letter of immigration had to align themselves on one side and those who did not have one and those who did not have the document like us and who therefore took the visa on the spot. There were just two forms (one in A4 and one in A5) to complete. I do not know if it was because it was a Sunday or rather because of the crowds, but it took us 3 hours to get our visa. And this for everyone (immigration letter or not). Of course, for those who did not have a visa it required a little more verification but this is the first thing that marked me with the Ghanaian … Patience and No Stress. Despite the fact that some passengers were beginning to get impatient, somewhat irritated, the Ghanaian authorities remained very calm and reassuring. And even when you fill out your form incorrectly, they gently called you to explain the level of error on your document and how to correct it. Try to imagine the same context in Cameroon …
In short, when we were able to get out of the airport, it was to take the first taximan that showed up to us to take us to the hotel. We stayed at the Hotel Ampomaah, located in East Legon, one of the beautiful parts of the capital ;-). Here I give you just a preview, I will come back to the presentation of the hotel later.

Finally in Accra!
And finally, I really realized that I was in Ghana when in the hotel restaurant I was able to eat the Jollof Rice for the first time! Lord! What a delight!!! I knew that the Jollof Rice was a very famous dish in the subregion and believe me, this dish is worth its reputation. Some will tell me it's just jumped rice but I'm sorry, it's more than jumped rice, at least it's higher and much more interesting than our classic rice jumped Cameroonian lol! The Jollof Rice … A great reward after a long day like this…
See you soon for the continuation of my trip.
Stay connected 😉 !